OMO Work Room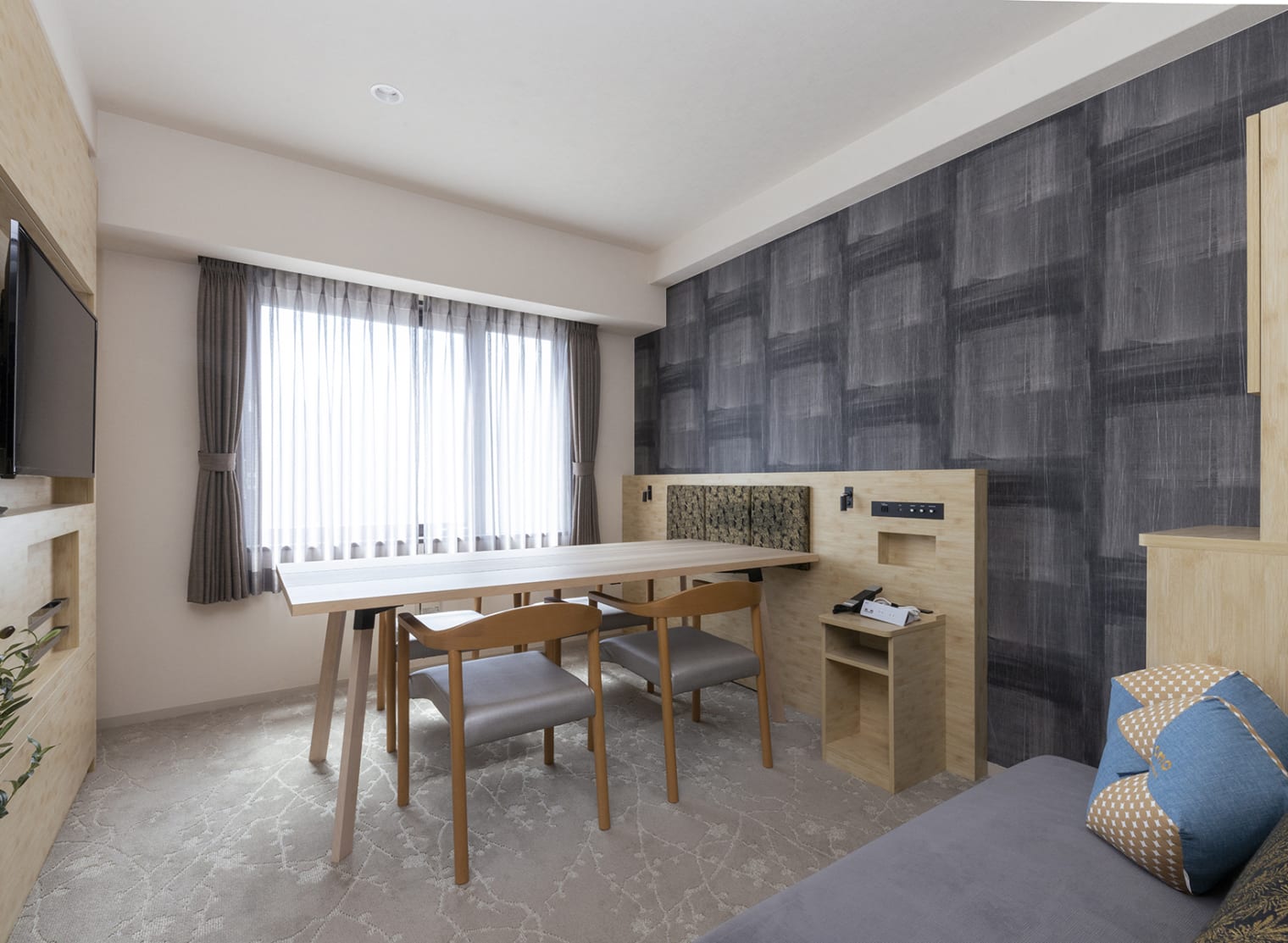 A comfortable private office at your travel destination
Our hotel has private rooms that you can use without worrying about others around you, as well as a Work Room, which is well-equipped with amenities that will allow you to get your work done. Regardless if you are arriving at our hotel a little early to take part in an hour-long remote meeting before check-in, or if you wish to work in a quiet environment after check-out while waiting for your train or flight home, you can make use of the room to work at your travel destination.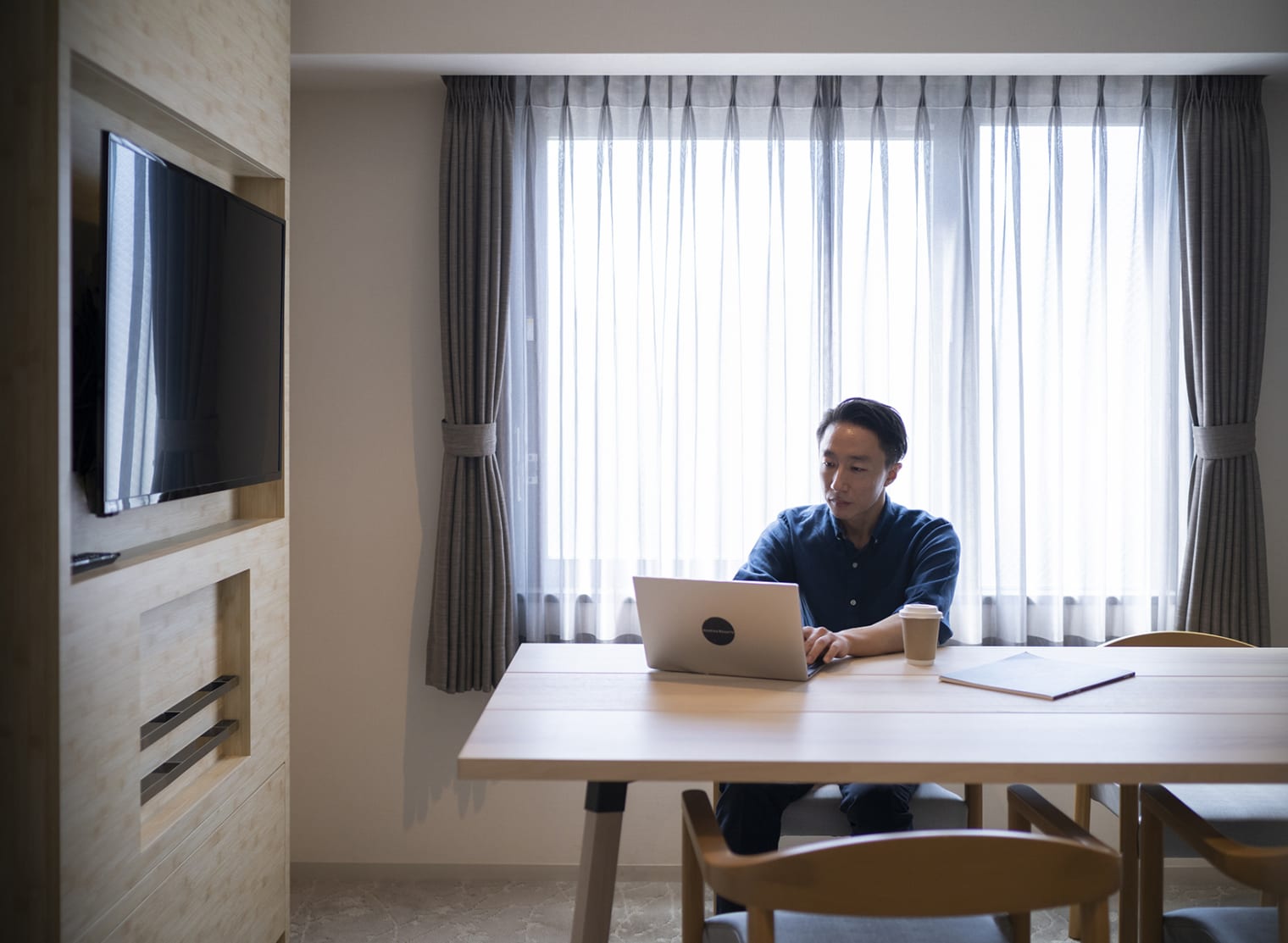 OMO Work Room
Period

Year-round from May 1st, 2022 (reservations available up to 90 days in advance)

Time

"5:00 AM to 1:00 AM *This room may be used before or after check-in."

Appropriate age

For all ages

Contents

Private room, desk, chair, desk lamp, Wi-Fi, power cable, PC monitor (or TV that can be connected), HDMI cable, HDMI to USB-C adapter, microphone and speaker for teleconferencing, USB-C cable

Price

"500 yen/hour *WeWork members can use our Work Room for free for two hours during their stay at OMO by presenting their membership card or the relevant page on their app."

Meeting spot

"Please proceed to the front desk to get the key. *Please return the key to the front desk after using the room."

Notes

・Please make your reservation in 1-hour blocks. (Example: If you wish to reserve the room for two hours, please make two reservations of one hour each.)

・Continuous use of the room is limited to four hours.

・No bathrooms are available in the room.

・Please sanitize, clean up, and leave the room 5 minutes before the end of your reservation period.

~WeWork Partnership Campaign~

All users of the OMO Work Room will receive a free trial coupon for WeWork.

WeWork is an American company that operates workspaces all around the world.

With this trial coupon, you can use any of WeWork's common working areas at over 20 different locations in Japan for free for one day.

*Please note that the distribution of this trial coupon may be discontinued without prior notice.
See dates