A forest walk in the air (Level 1-4)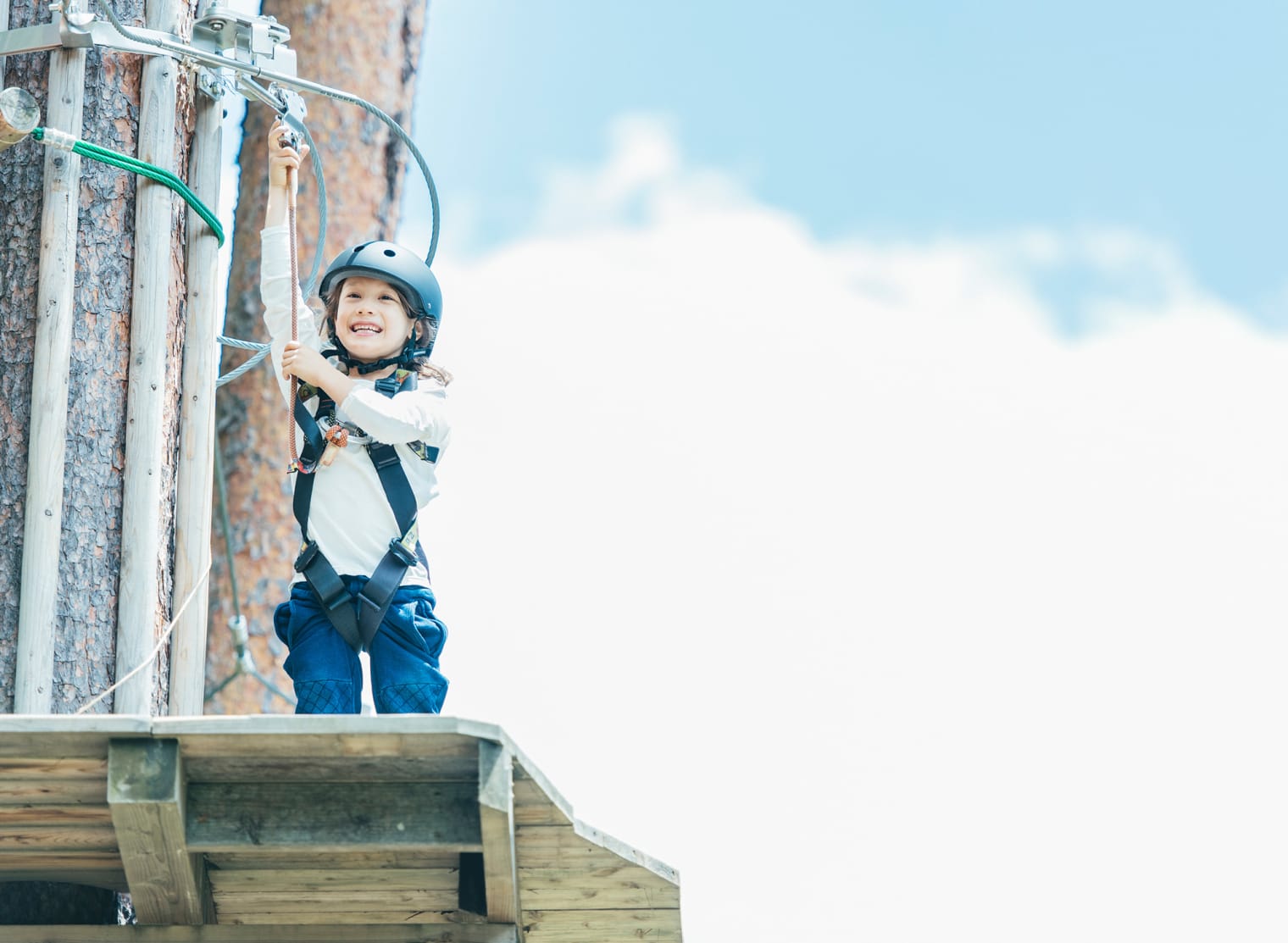 The athletic course at 5-7 meters (16.4 - 23 ft) above ground in the Yatsugatake forest expands the aerial world in front of you. Please enjoy the special nature resort experience throughout your body. KIDS course at 1.5 meters (5 ft) above ground are available for children over 90 cm (2.95 ft) tall. You can use it as many times as you wish with the 1 hour free pass.
A forest walk in the air (Level 1-4) 
Period

– Sun, Mar 31, 2024

*Exclusion date (1/10 to 2/28)

Time

9:15 AM - 4:30 PM

*January 9 : 9:15 AM to 12:30PM

* Varies seasonally

* Rain or shine, heavy weather canceled

Appropriate age

8 years or older

Price
Meeting spot

A forest walk in the air Venue in Hotel Forest

Belongings

Clothes which is suitable for exercise and not worried to get dirty, and athletic shoes (long sleeves, long pants etc.)

* Please participate in warm clothes to cool down from October to November.

Schedule

1. Sign in, commute (15 min)

2. Start program (60 min)

3. End

Hosted in

Japanese

Reservation

Online reservations (due as soon as capacity is reached)

* Reservations are for hotel guests only. Visitors can come to the Yatsugatake Activity Center on the day of the event and participate if there is room.

Notes

・You can join the Safety Club (¥300 / person) with optional accident insurance.


■Level Participation Conditions

Level 1-2: Height 110 cm or more - Adult

* For children 7 years old (1st grade elementary school) or younger, parents 16 years old (high school students) or older are required to participate.

Level 3:11 years old (5th grade elementary school) or older - adults

* Limited to those who are 130 cm or taller and weigh 30 kg or more.

Level 4:13 years old (junior high school students) or older - Adult

*Those weighing more than 90 kg and pregnant women are not allowed to participate.

■Cancellation policy

・14 to 3 days before: 10% of total amount

・2 days before: 100% of total amount
See dates
Log in to the "Confirmation" page is required.